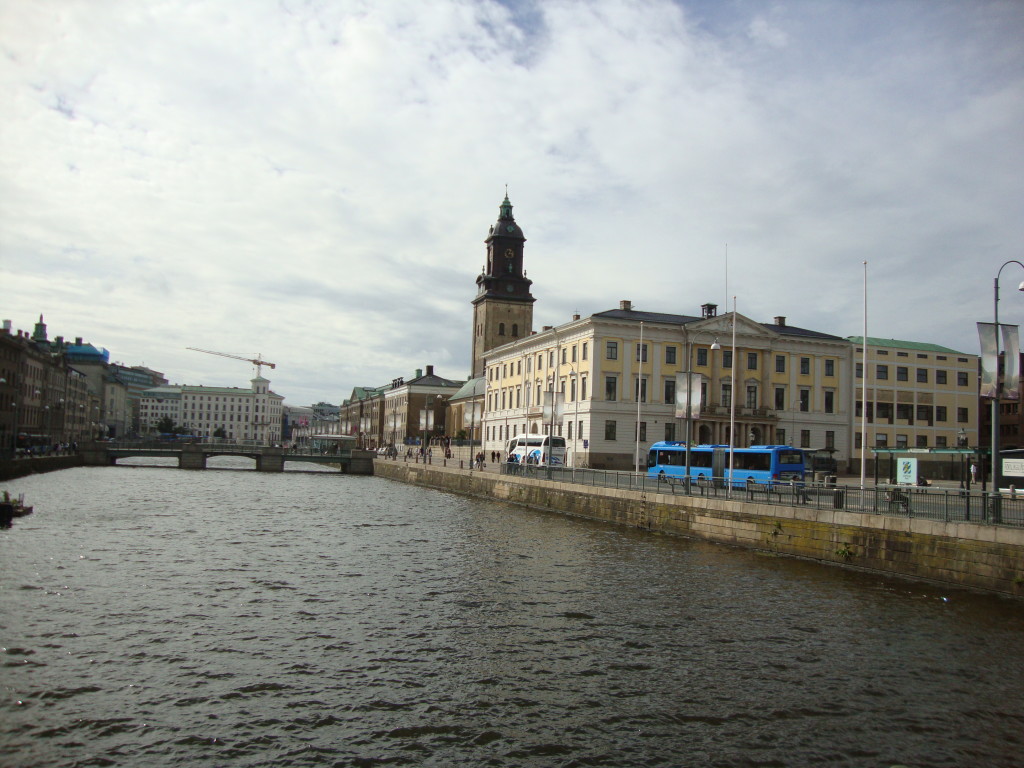 Mr. B and I spent a little over a week in Sweden in September. I didn't find out we were going on the trip until just about 30 days before, so we had very little time to plan. Not exactly my favorite way to start a trip. I'm a die hard planner and I take an unhealthy type of joy in planning. Researching is my drug of choice. :::proudly waving my nerd flag:::
Nevertheless, we started our planning by figuring out which cities we wanted to visit and then got to work booking the flights. We wanted to focus our time in southern Sweden, closer to Denmark, so we quickly decided to spend two days in Gothenburg (Göteborg). I figured we couldn't go wrong with the second largest city in Sweden. I had some business in Malmö, so we spent a few days there, and then ended our trip in Copenhagen, Denmark. Our final itinerary looked like this:
Day 1: Travel to Gothenburg (by plane)
Day 2: Arrive in Gothenburg
Day 3: Tour Gothenburg
Day 4: Tour Gothenburg
Day 5: Travel to Malmö (by train)
Day 6: Tour Malmö
Day 7: Tour Malmö
Day 8: Tour Malmö
Day 9: Travel to Copenhagen (by train)
Day 10: Tour Copenhagen
Day 11: Tour Copenhagen
Day 12: Travel home (by plane)
However, trips rarely go according to plan, and in this case, it didn't. We arrived in Gothenburg almost 12 hours later than expected due to some plane ticket issues. It turns out my ticket was never released; therefore, my seat never got booked. Due to some quick thinking, my girlish charm, and resourcefulness, Mr. B and I were able to get on the same plane to EWR, but had to take separate flights the rest of the way to Sweden. The original flight itinerary was EWR>ARN>GOT, but I could only get EWR>LHR>ARN, so I met Mr. B in Stockholm and we took the train all the way down to Gothenburg.
The train ride was about 3 hours, so we took turns sleeping while the other person read through our guidebooks and picked out things to do. We attempted to walk from the train station to the hotel, but got ridiculously lost and had a little run in with some local hooligans. Bryan wanted nothing to do with wandering around, so we hoofed it back to the train station and took a taxi to the hotel. Luckily, the Elite Plaza Hotel, Gothenburg still had our reservation and check in was a breeze. Our room was an interior room, towards the back of the hotel that overlooked a multi-story atrium with seating below. I thought it would be noisy, but it was actually really quiet.
We had dinner in the on site restaurant, Restaurant Swea Hof, because it was pretty much the only thing open within walking distance. This was our first run-in with Sweden just shutting the heck down at night. Swea Hof's was alot fancier than we expected, so of course we were under dressed. The maitre'd convinced us to go in anyway and I'm so glad we did. The food was out of this world. It was definitely pricey, but the bacon butter and assortment of homemade breads were worth every penny. Did you catch that? Bacon. Butter. BACON BUTTER!!! Butter that tastes like bacon. Seriously, is there anything better in this world? I think not.
The service was just right. It was like the waiter could tell that we were exhausted from traveling all day. He was polite, but didn't hover even though the restaurant was practically empty and it was close to closing time.
After dinner, we went right to bed and slept until about 1pm the next day. Not having a window to outside made the room completely cave-like and dark, which made for amazing sleeping conditions. Unfortunately, we slept right through our free breakfast and woke up starving without a way to charge our electronics because our adapter decided to kick the bucket. The front desk directed us back to the train station to the 'technique' store, which is close to a US Radio Shack, and were able to pick up an adapter as well as some bottled water and snacks for the room at a convenience store. At this point we just wanted a place to grab some food that wouldn't break the bank so we settled on The Golden Days. They had a inexpensive lunch special and it was close to the hotel. The food was decent, nothing special, but not horrible, but the service left something to be desired.
One thing to look out for in Europe, is to double check the bill for a gratuity. Restaurants often automatically add a tip, so make sure you don't tip twice. You can also ask them to remove the tip if you want, but be prepared to get the stink eye from your server. After we were all fueled up we decided to take a leisurely stroll around Gothenburg. We took the stairs up to Skansen Kronan, which had a nice view of the city. We weren't able to go inside, because there was a wedding reception going on. It seemed like a quaint enough town, but honestly, I wasn't super impressed.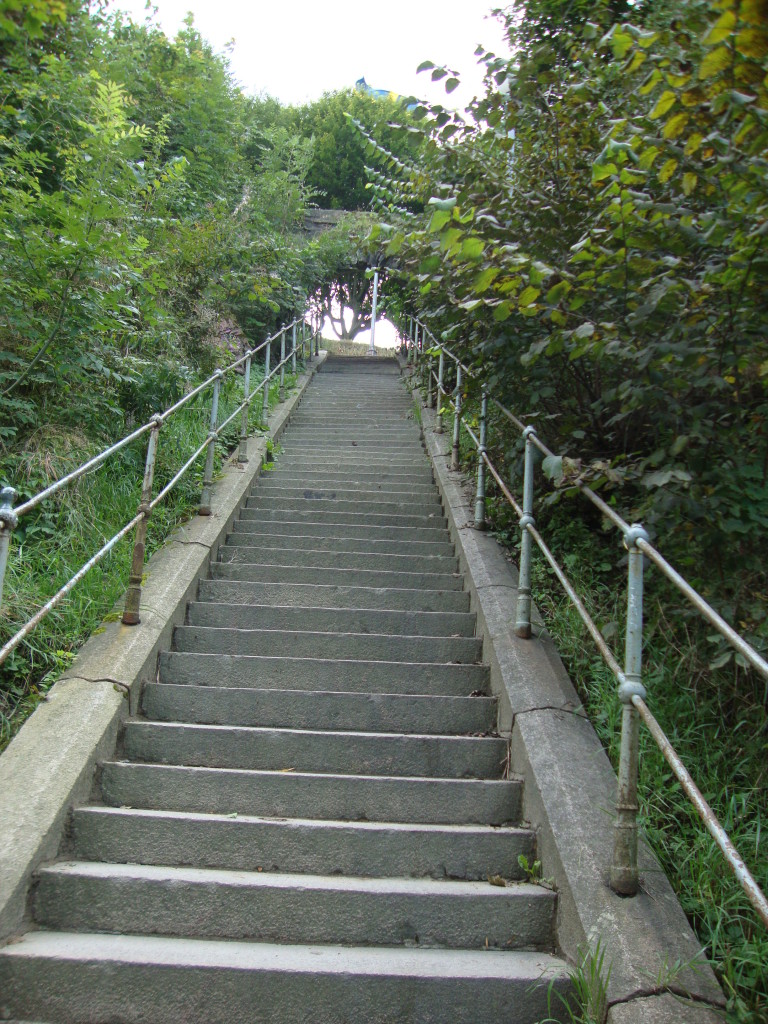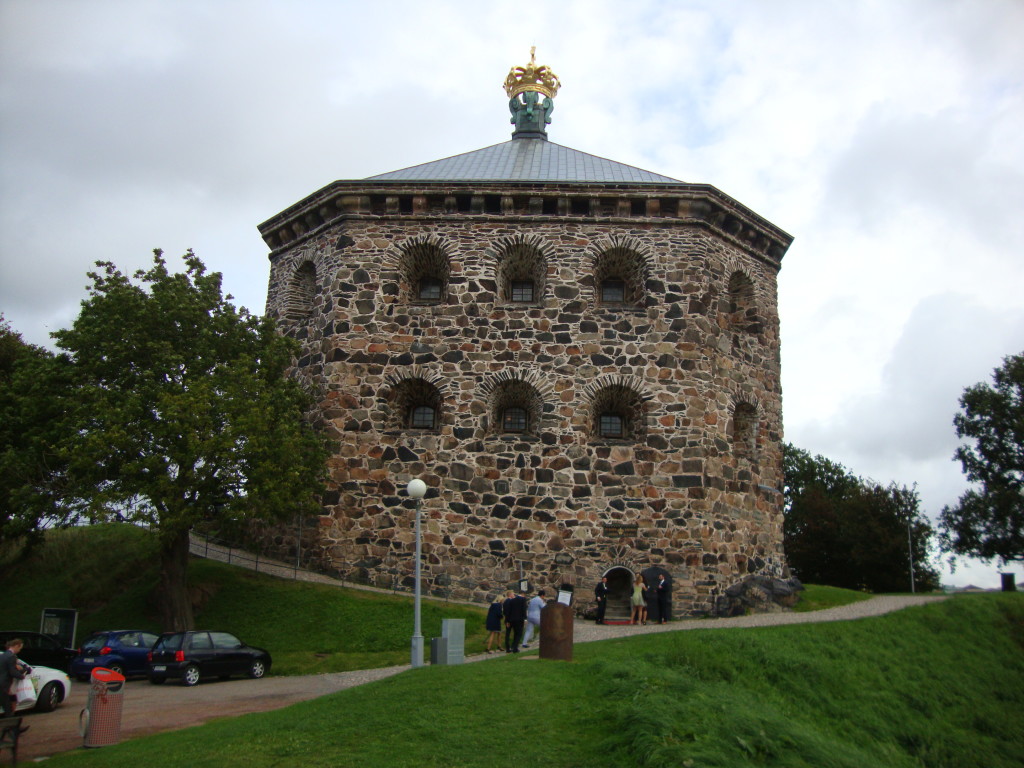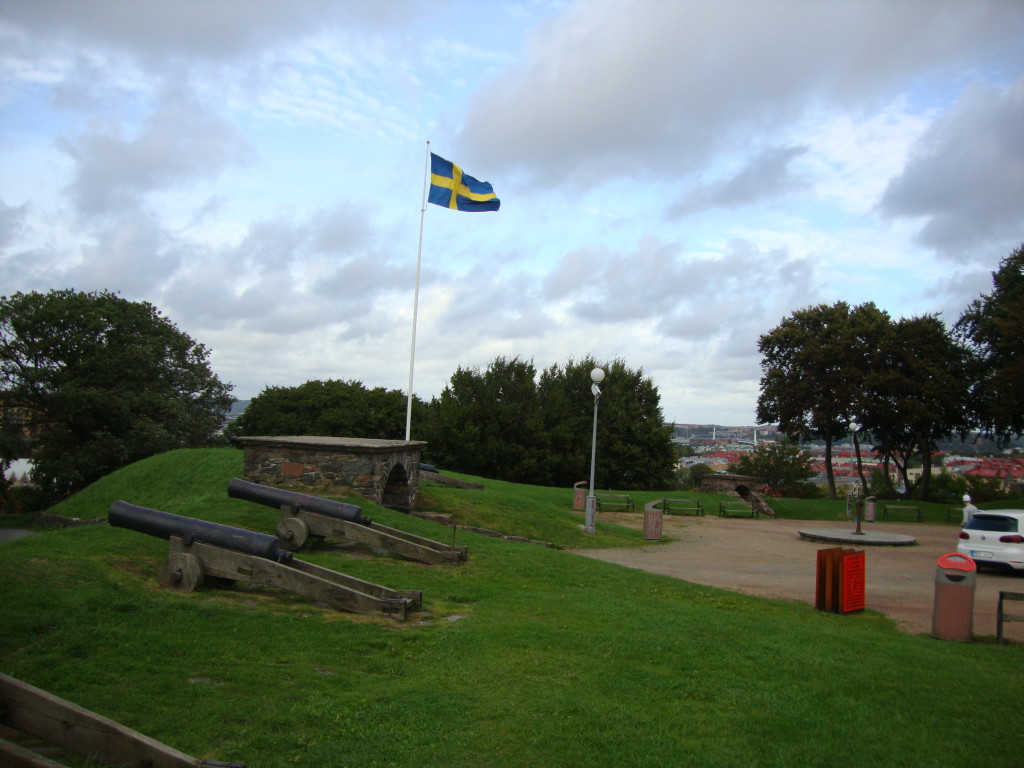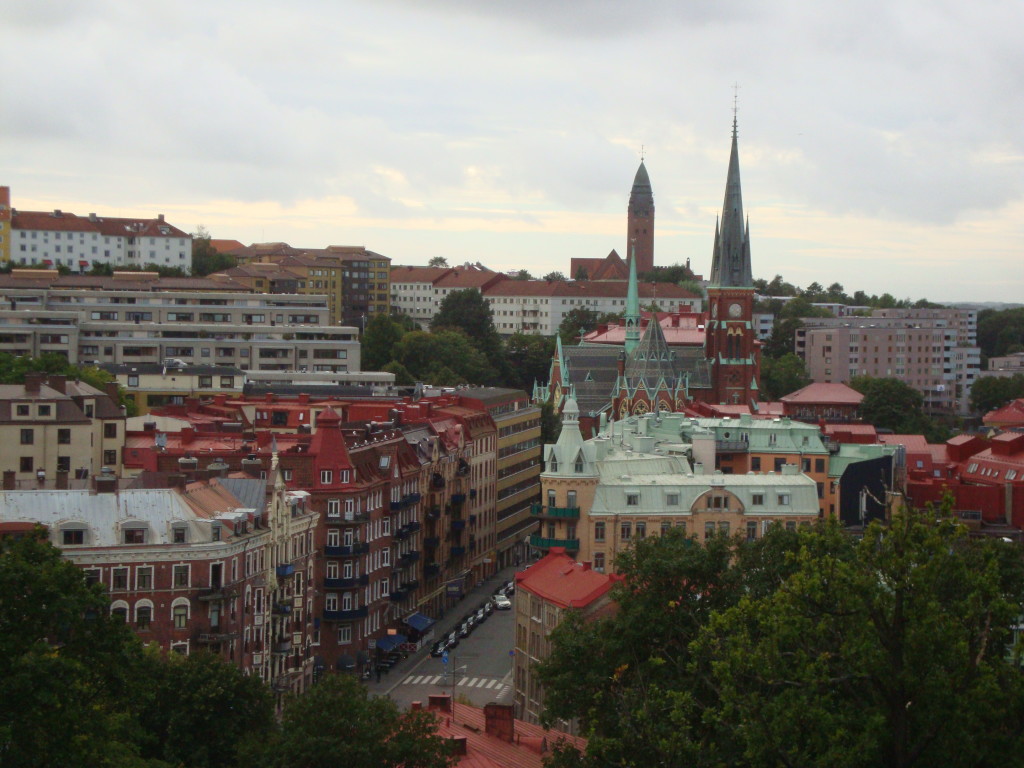 Afterward our walk, we grabbed some coffee and lunch at a little cafe in Haga and went and hung out at The Bishop's Arms, the English pub attached to the hotel. While at the pub, we decided to rent a car the next day and take a drive up the coast since Gothenburg wasn't as happening as we had hoped. We rented the car from the train station and took off in search of castles, or Slotts as they're called in Swedish.
This is where things kind of went south as we went north. For whatever reason, we underestimated the scale of the map we were looking at when we decided to drive to Läckö Slott in Lidköping. It took us close to, if not longer than, 2 hours to get there. Thank God for GPS! The castle was totally amazing and the views were spectacular, but I'm not sure the drive was really worth it. It was a boring, nondescript drive riddled with hidden traffic cameras that the road signs told you were coming. The GPS even told us about them. I'm used to speed traps in Jersey where the cop car is camouflaged in the woods sitting right where the speed limit changes from 50 to 25 mph.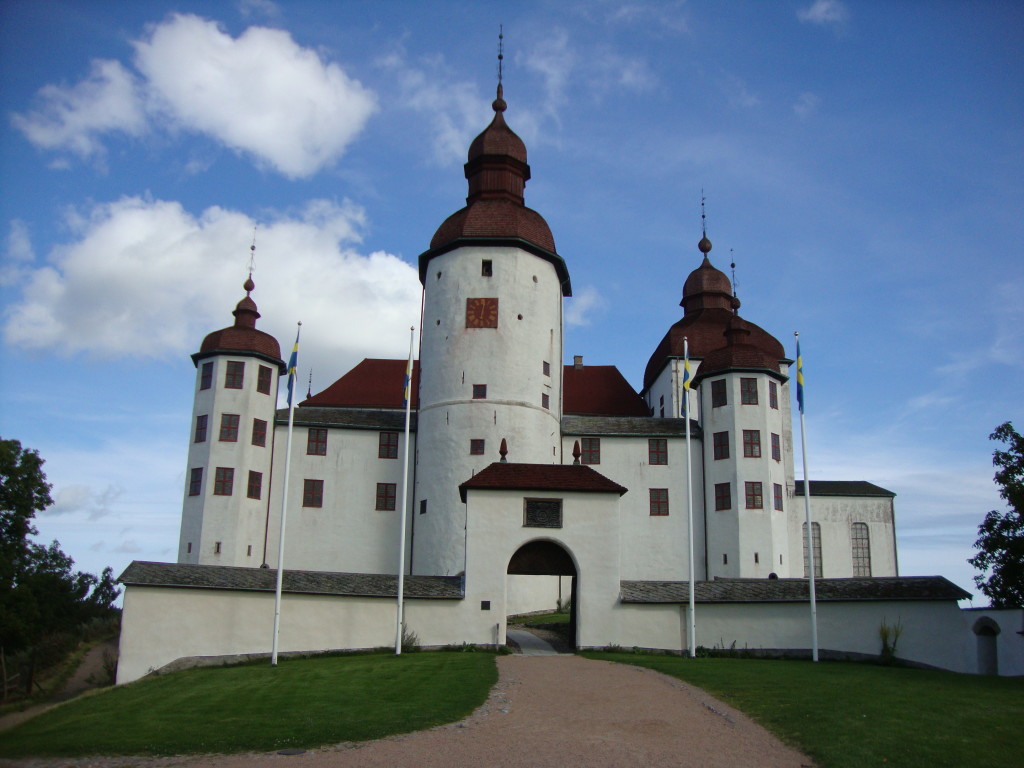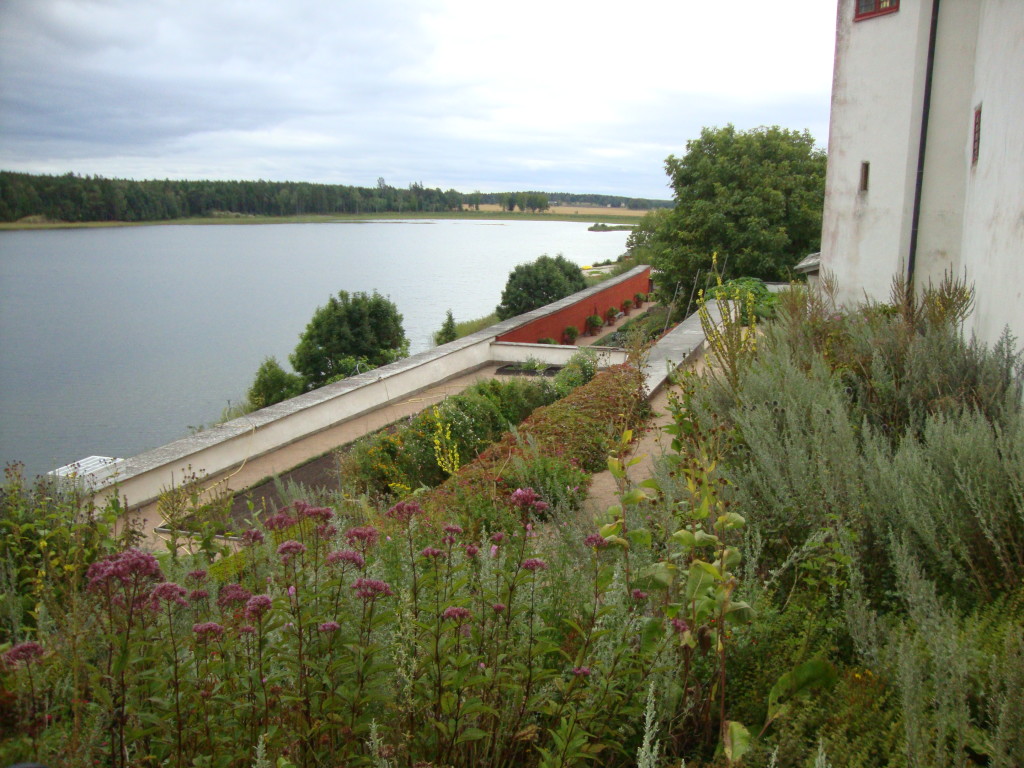 On the way back to Gothenburg, we decided to take a detour to some cute little islands I had read about in our travel books. We were starting to get hungry and went in search of some authentic smorgasbord only to be denied because we were 2 minutes past when they let people in. Seriously?! I had practiced my Swedish the entire car ride there only to be shut down upon entry.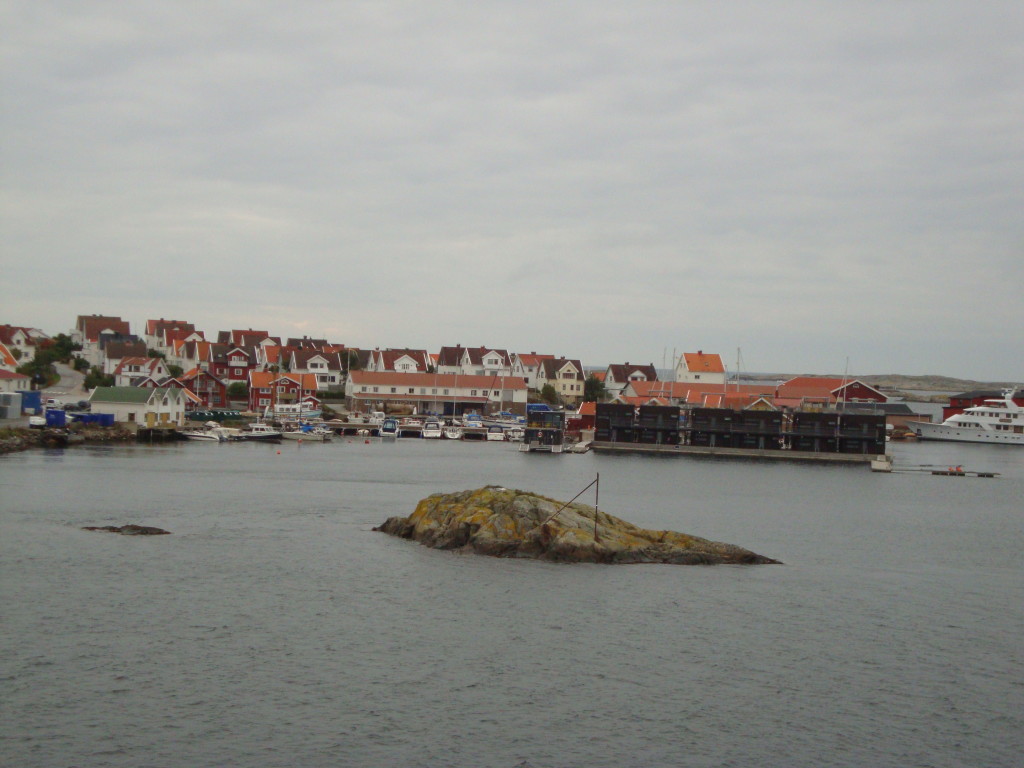 We drove back to Gothenburg and found a cute little Italian place where no one spoke English. Well, one person spoke English…sort of. Our waiter, the only English speaking person there, was from Turkey and he seemed pretty excited to practice his English on us. I practiced what little Swedish I had learned, and he taught us a few new phrases. The food was good, the wine was even better, and with full bellies, we headed back to the hotel to pack our bags. The next day we were leaving for Malmö.
Have you been to Sweden? What was your favorite city?
-KB