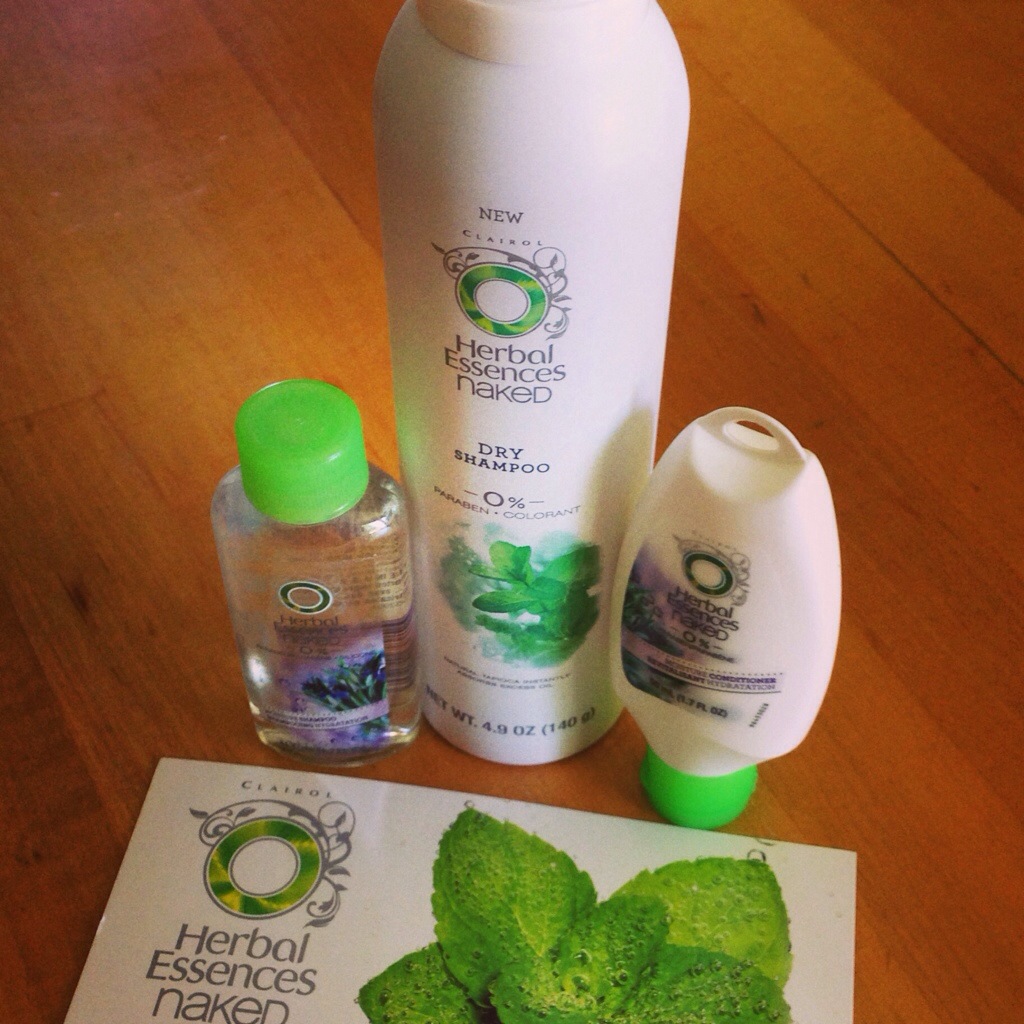 I received my Herbal Essences #NakedVox in the mail from Influenster, and was pumped to see that I got a full size Naked Dry Shampoo and a trial size of each of the Naked Moisture Shampoo and Conditioner. I love free stuff. I'm that girl who takes napkins from restaurants, because they're free.
That's embarrassing. I promise if you come over my house, I'll have real napkins.
Back to the products…Truth be told, I don't shower as much on the weekends because I'm usually just hanging around the house with the little guy. I've used the Naked Dry Shampoo several times with great results. It has a cool, clean, crisp scent that doesn't alert people around me to the fact that I haven't washed my hair in three days. It takes away my oily hair in 5 minutes flat. I even started putting the dry shampoo in my yoga bag for a quick hair pick me up afterwards.
I've almost exhausted my sample of the Naked Moisture Shampoo and Conditioner. The shampoo and conditioner have zero dyes or parabens in them, which means no weird residue left on your hair to weigh it down. Each day this killer combo has left my hair more moisturized and silky smooth. I haven't even needed to to use hairspray to tame my crazy flyaways after blow drying. It has a minty fresh scent that leaves my hair smelling good all day long, and adds plenty of body.
All three products are definitely worth a try if you're in the market for a new dry shampoo, shampoo, or conditioner.
Have you tried a new shampoo and conditioner lately?
-KB
**Disclaimer: I received these products complimentary from Influenster for testing purposes; however, all opinions are my own.**