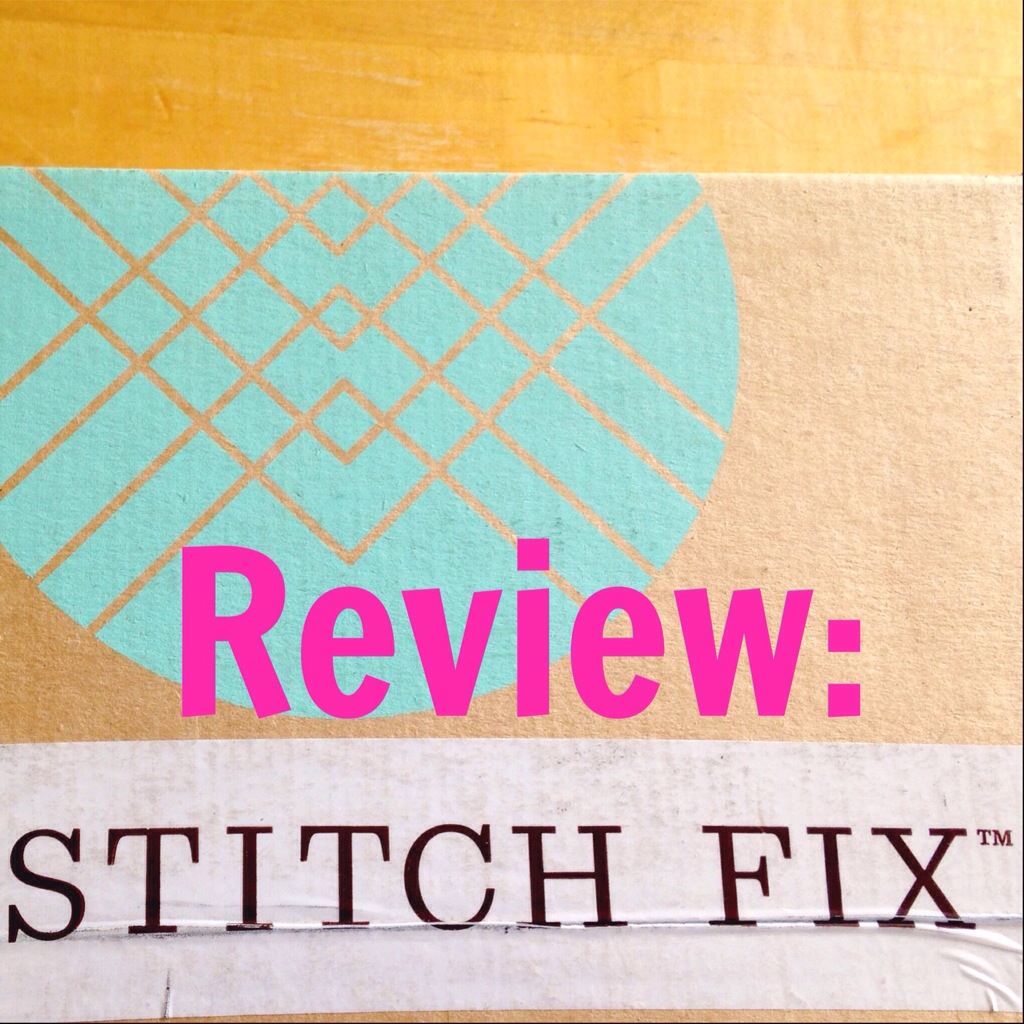 I first heard about Stitch Fix right before I got pregnant, but didn't have an opportunity to use it until this past month. The gist of it is that you put together a style profile and a stylist picks out five different, designer pieces of clothing for you. Once your fix arrives, you have 3 days to try on the clothes, and send back what you don't want. There is a $20 styling fee that gets credited to any purchase you make, and you get 25% off if you buy all 5 pieces. The best part is that someone does the shopping for you, and you don't need to step in front of those evil store mirrors!
My sister did a few Fixes and got a great stylist who really seemed to send her some great pieces. I felt optimistic after hearing such a great review from my sister and signed up for a fix.
I mentioned in the notes to the stylist that I had just had a baby and needed flowy tops, as well as pieces that I could wear on the weekend and to work. When my fix arrived, to say I was disappointed was kind of an understatement. The first thing in my box was a cute, gauzy chevron scarf with a huge pull in the fabric for $38.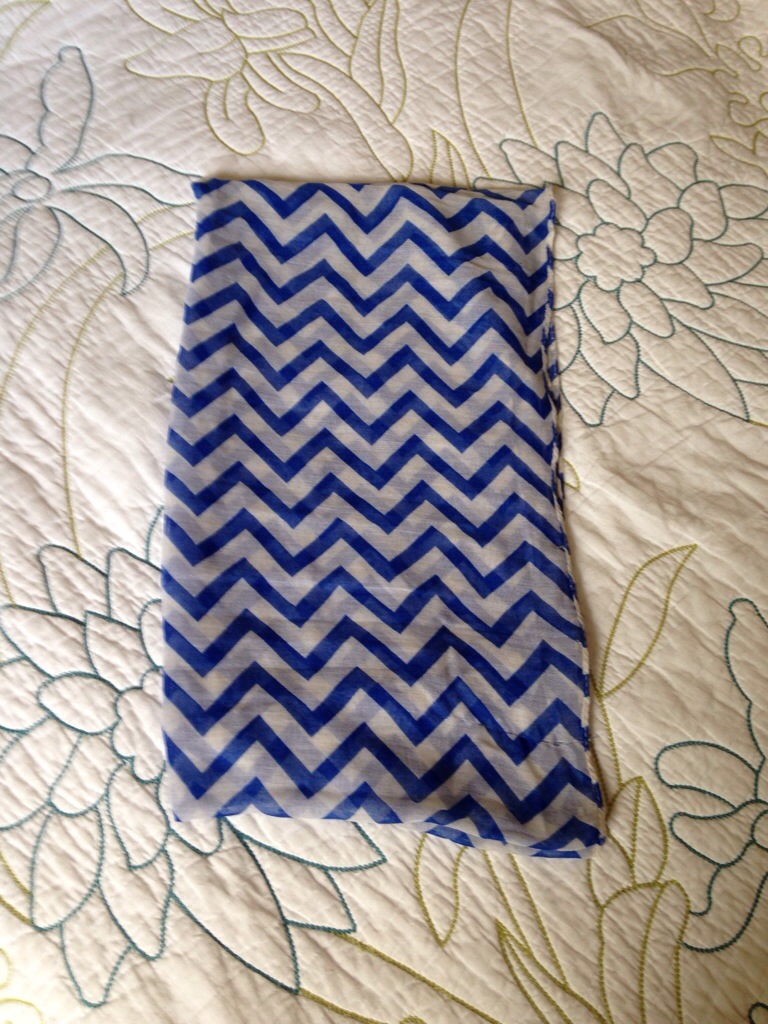 There was a $68, 3/4 sleeve shirt by 41 Hawthorn that kind of fit, but was a little tight in the boob area (for obvious reasons) that I liked. It looks a lot better on than in pictures, and hides my postpartum tummy well. I also got an embroidered aqua tank by 41 Hawthorn that would look awesome with some white jeans and wedges for $54. It's two pieces of overlapping fabric, longer in the back, with an underlay to make it a bit less sheer.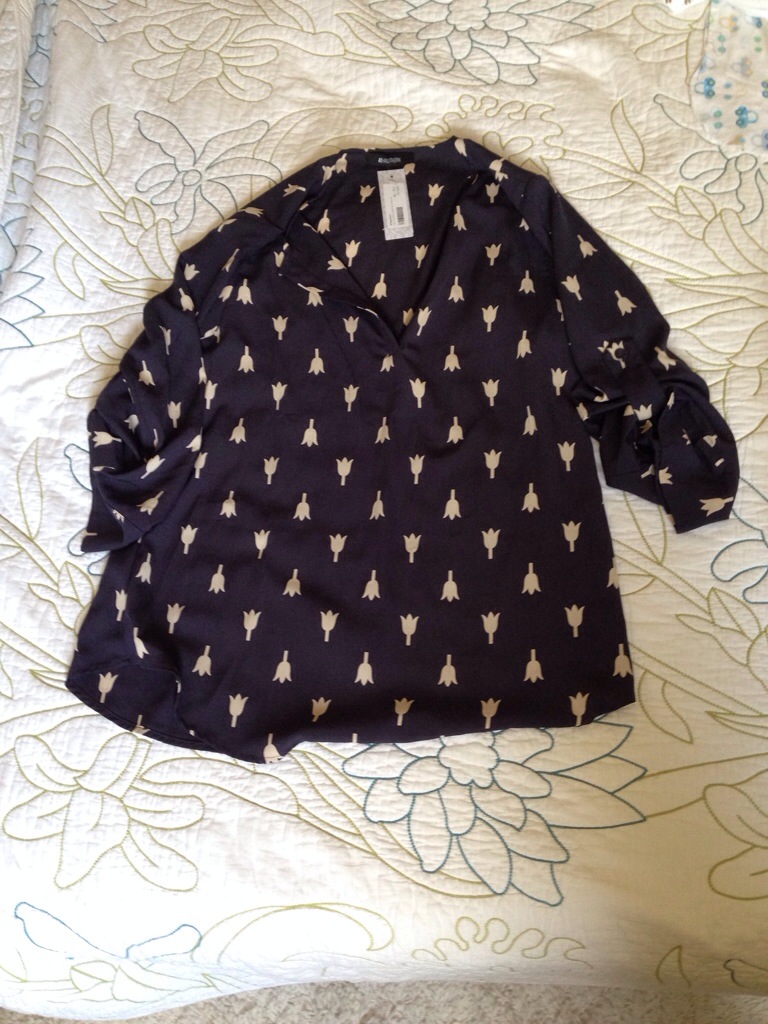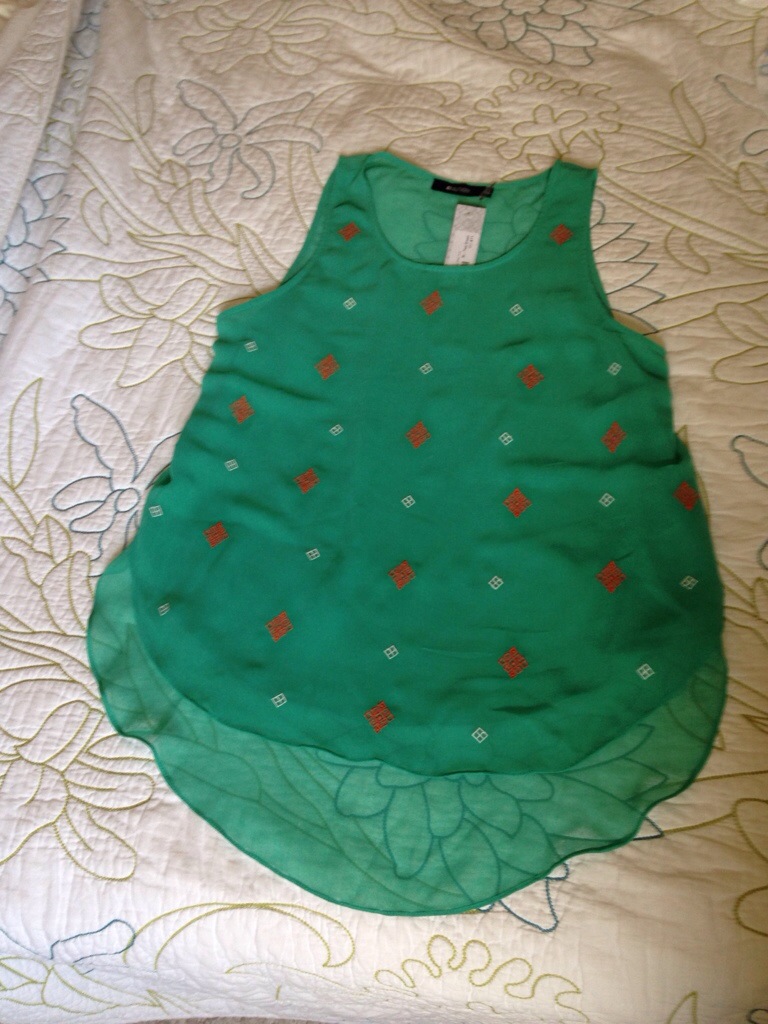 The stylist included a sleeveless dress by 41 Hawthorn (me thinks I see a pattern here) that was cute, but a little big and too blah. It looked like I was birthing a rainbow, and enough has already come out of my lady parts in the past few months. Seriously.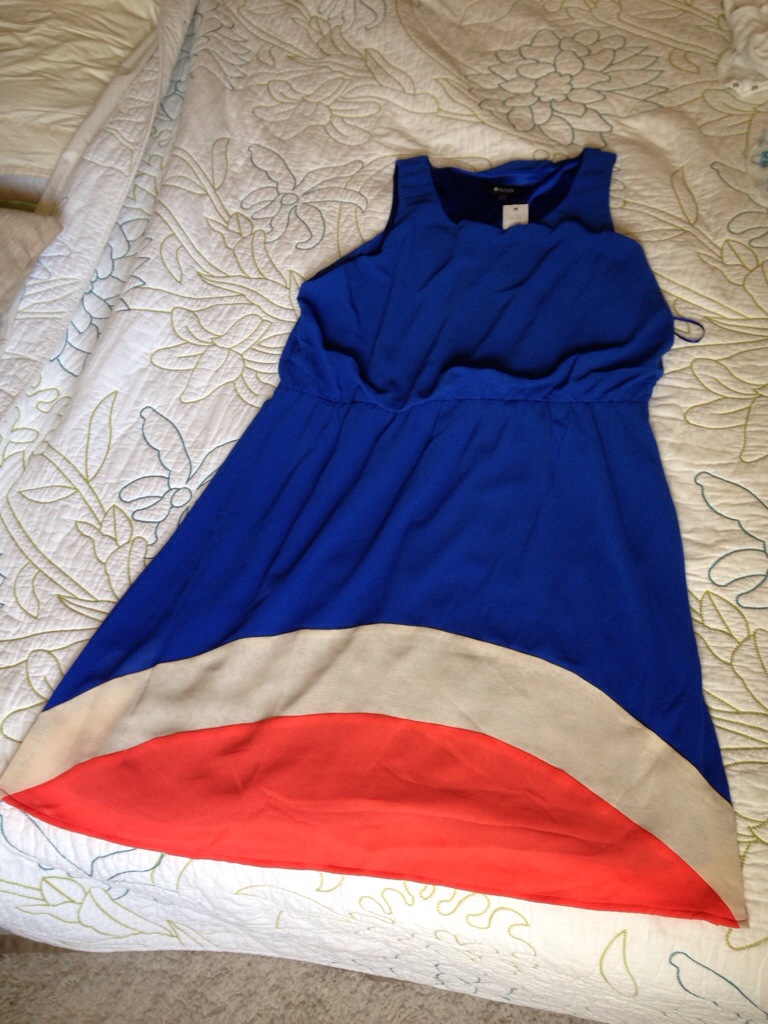 The last item in my box was a pair of skinny, dark wash Kensie jeans for $68. They actually fit surprisingly well due to the higher rise of the style, but were very similar to a pair of jeans I already have in my closet.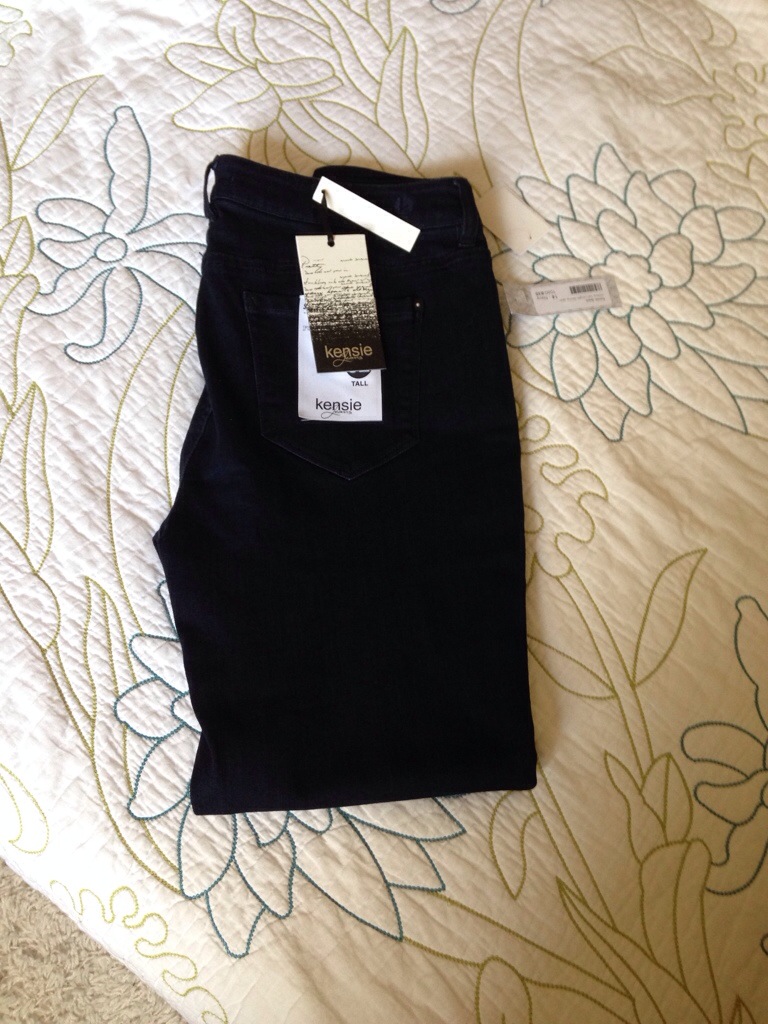 I was initially really excited about the pieces, but as I went through and tried them on, I started to feel a bit cheated. It sucked that the scarf was damaged, because I would have kept it otherwise. I ended up keeping the tulip shirt and the aqua tank top. The dress went back because it didn't make me feel pretty. The jeans also went back because I basically have the same thing sitting in my closet, and they were about $40 cheaper.
Ok, so the first fix didn't go swimmingly. I like to give things like this the benefit of the doubt, so I signed up for a second fix. While I think that my second stylist listened to what I said in the notes for my first fix, I wasn't impressed. Three out of the five pieces were by 41 Hawthorn, which I later found out is Stitch Fix's own brand.
Cue sad trombone. When I signed up for Stitch Fix it was to get designer clothes selected by a stylist, and I don't feel that's what I got.
I only ended up keeping one thing from the second fix in order to not lose my $20 styling fee credit. I think my husband put it best, "You could probably get three shirts at Marshall's or TJMaxx for the price of one of those shirts."

Have you tried out Stitch Fix? What did you think?
-KB