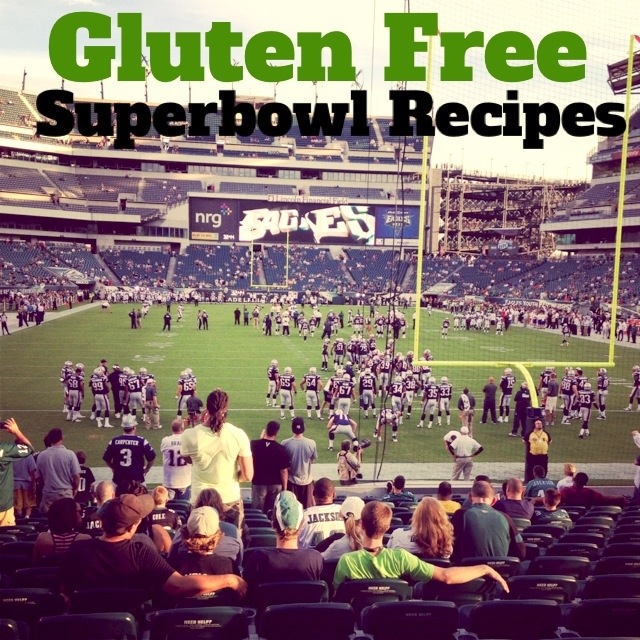 Even though the Eagles didn't make it to the Superbowl this year, I think the season ended on a high note.
One of my favorite parts of Superbowl parties is the food, but it's often pretty disappointing when I can only one or two things are gluten free. You can only eat so many veggies and fruit before losing your mind. Or is that just me?
I put together a list of my favorite recipes that are gluten free, or can easily be made gluten free. I also picked recipes that are pretty easy to make since I'm posting this a day before the festivities start. I hope everyone enjoys their day tomorrow, and if you have a team in the game, May the odds be ever in your favor.
Dips
Roasted Garlic and Sriracha Cheese Dip…Yes, Please
Clinton Kelly's Roasted Tomato Dip…Heaven in a bowl
Spinach Dip…A party staple without using a premade mix packet
Mains
Jalapeno Cheddar Chicken Meatballs…Sub out the breadcrumbs for crushed up rice square cereal and serve with a mix of guacamole and plain Greek yogurt
Mexican Chicken Chili…Pretty darn good if I don't say so myself
Crockpot Pulled Pork…My favorite way to serve this is shredded with some yummy BBQ sauce
Desserts
Muddy Buddies…Always a big hit
Sea Salt and Nutella Fudge…How can you go wrong?
No Bake Cookies…Can you tell I'm on a chocolate kick
-KB