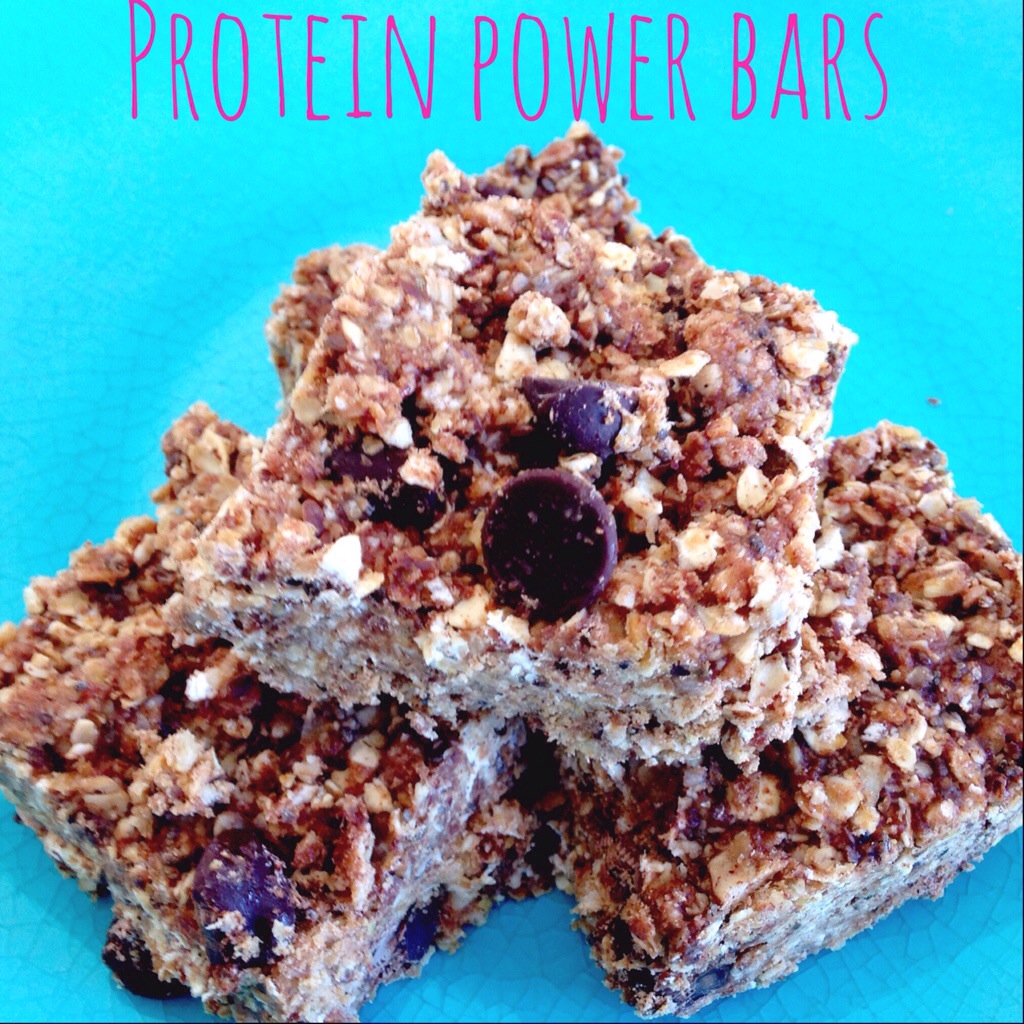 My sister and I devised this recipe after wanting a healthy, tasty snack, but not wanting any artificial or added ingredients. The recipe itself is pretty adaptable based on what you like and if you have any food sensitivities. It can also be used to make balls instead of bars and both variations of the recipe freeze well.
-KB
Protein Power Bars
2014-04-29 13:08:13
Ingredients
4 cups of rolled oats (I used gluten free oats)
1.25 cups of melted peanut butter (or nut butter of your liking)
1/4 cup of melted honey
1 tbsp of melted agave
4 tbsp of ground flaxseed
3 tbsp of chia seeds
3 scoops of protein powder (I like Dymatize Chocolate Fudge)
1 cup of chocolate chips
1 tsp of vanilla extract
2 tsp of ground cinnamon
water (1 tsp at a time to desired consistency)
Instructions
Put all dry ingredients and vanilla extract in a large mixing bowl and combine. Put peanut butter, honey and agave in a small bowl and microwave in 30 second intervals until mixable (~2 minutes total). Pour peanut butter mixture over dry ingredients and mix thoroughly. Add water to mixture 1 tsp at a time until it starts to clump together. (The water makes the mixture stick together without adding extra calories.)
Refrigerate mixture for at least 30 minutes. Remove from fridge and press into a 9x13" pan or form into 1" balls. Refrigerate bars/balls until you're ready to eat them.
The Organized Journey http://theorganizedjourney.com/wordpress2/