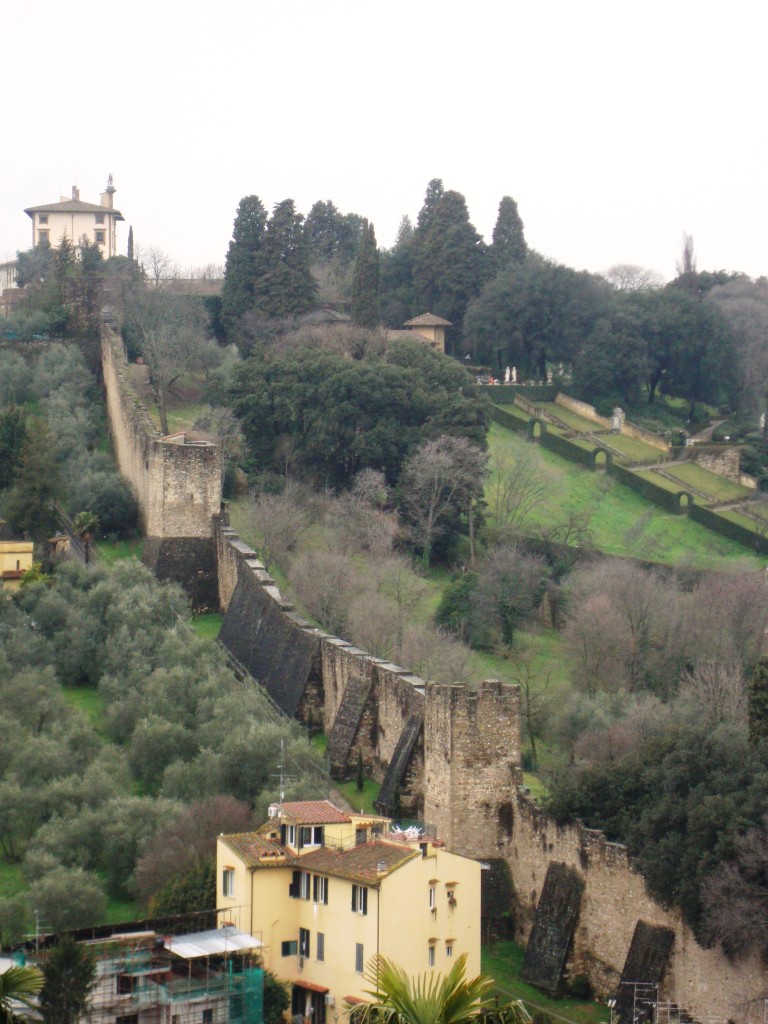 It's been awhile since I posted last, so if you want to catch up on my Italy trip, take a look at planning the itinerary, Venice, and Florence.
The walk back to the train station from our Florence apartment only took about 10 minutes.  We took the 9:38am train, which got us into Rome at a little after 11am.  We had the hardest time finding the rental car desks.  The train station map said it was on one side of the station, and the signs said it was on the other side of the station.  I had to ask someone working there where it was and it ended up being next to the last track, through a door with no signage.  The rental company brought our van around and we headed out on our way.  Or so we thought.  The GPS couldn't pick up a signal because we were under an overhang at the train station, so I had to start driving blindly into the city until we picked up a signal.
It took a little over 3 hours to get to Sorrento, and then our GPS took us on a whirlwind tour of the surrounding areas of Sorrento.  One flaw of GPS is that it doesn't account for elevation, so it took us to an address about a quarter of a mile above where the villa actually was.  I don't know if I've ever felt so helpless in my life.  We drove around, up and down, called the owners and after about 45 minutes, we finally found it.  I don't know that I've ever felt so relieved in my life.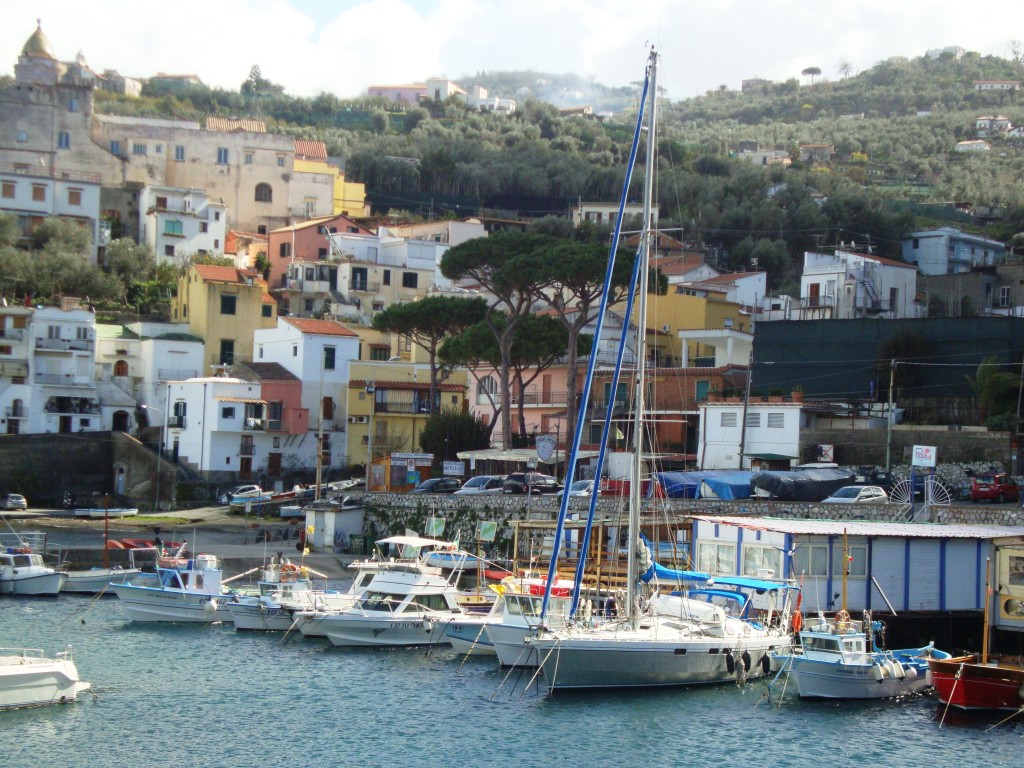 The villa was huge and looked just how it looked online.  However, it was a little further away from Sorrento than the owner had said it was and it looked like it hadn't been occupied all winter.  It could have used a 'spring cleaning', but the rooms were all a decent size, it had plenty of bathrooms, and there was a small grocery store right down the road.  The town of Massa Lubrense was charming in its own right and had a few restaurants, stores, and a great bar/gelateria that we visited one night.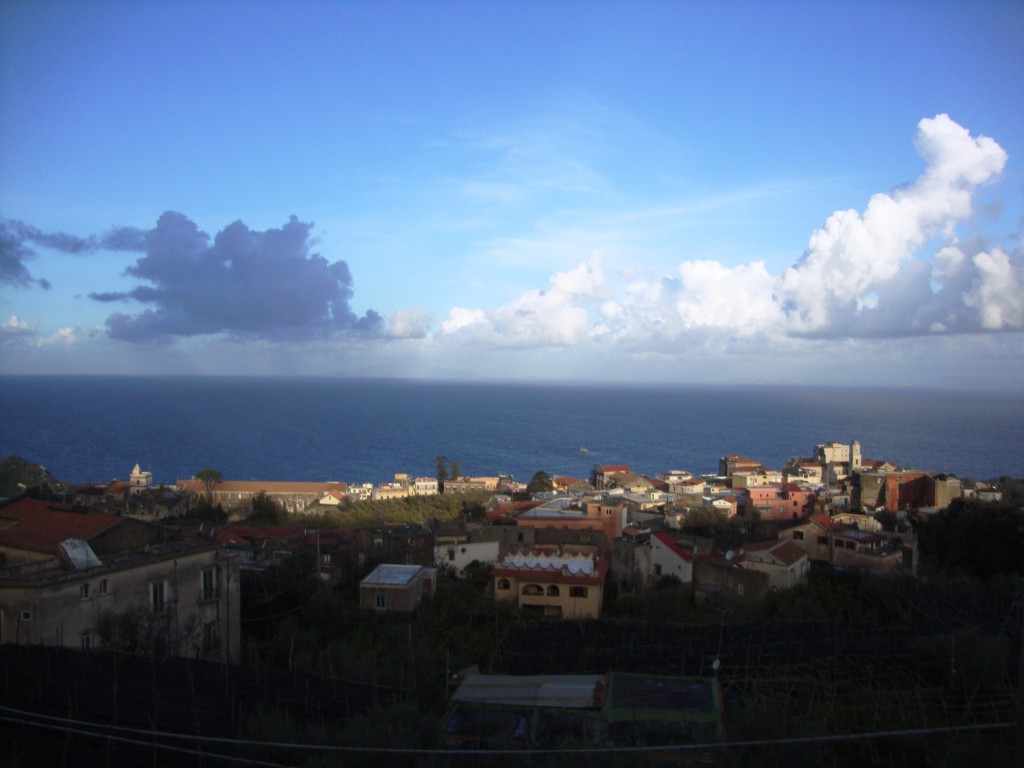 In a stroke of genius, I had made plans for a local woman, Julietta, to come cook for us the first night we got there.  Thank God for this, because I was exhausted after the drive from Rome and getting so lost in the hills surrounding Sorrento.  Julietta showed up a few minutes after we got settled in our rooms and started cooking right away.  We corresponded through email before we arrived and she asked what our preferences were for the meal.  We all sat down to a dinner of wine, bread, salad, caprese ravioli, lemon chicken and tiramisu for £15 per person, and it was seriously the best meal I had all trip.  I'm still dreaming about that homemade ravioli and tiramisu.  I could eat that for the rest of my life and be completely happy.  My advice would be, if you have the opportunity to have someone local come and cook for you, DO IT!  They'll be able to work around your food preferences and prepare a delicious meal for you in the comfort of your rented home or apartment.  You won't regret it.
The next day, we headed to the ruins of Pompeii, which were a quick and easy car ride from our villa.  It was so amazing to see everything that archeologists were able to uncover, and it made it hard to believe that everything there had been covered in 20+ feet of soot and ash.    We were there for about 5 hours, but all of the guidebooks recommend around 2 hours, and I think about 3 hours would have been sufficient.  We got waylaid quite a bit by the rain, but made the best of it by ducking into the lunch place and hiding in some of the structures.  I loved all of the stray doggies that live in Pompeii.  After petting a bunch of them I saw signs that said don't touch the puppies, because they'll chew your arm off.  Great.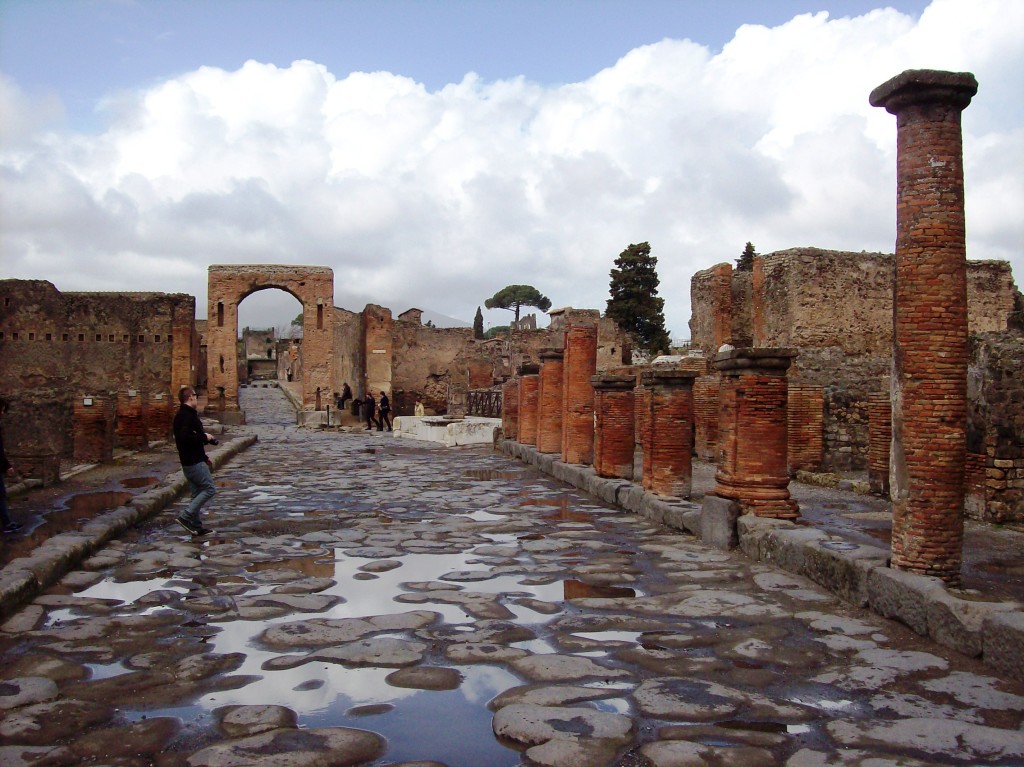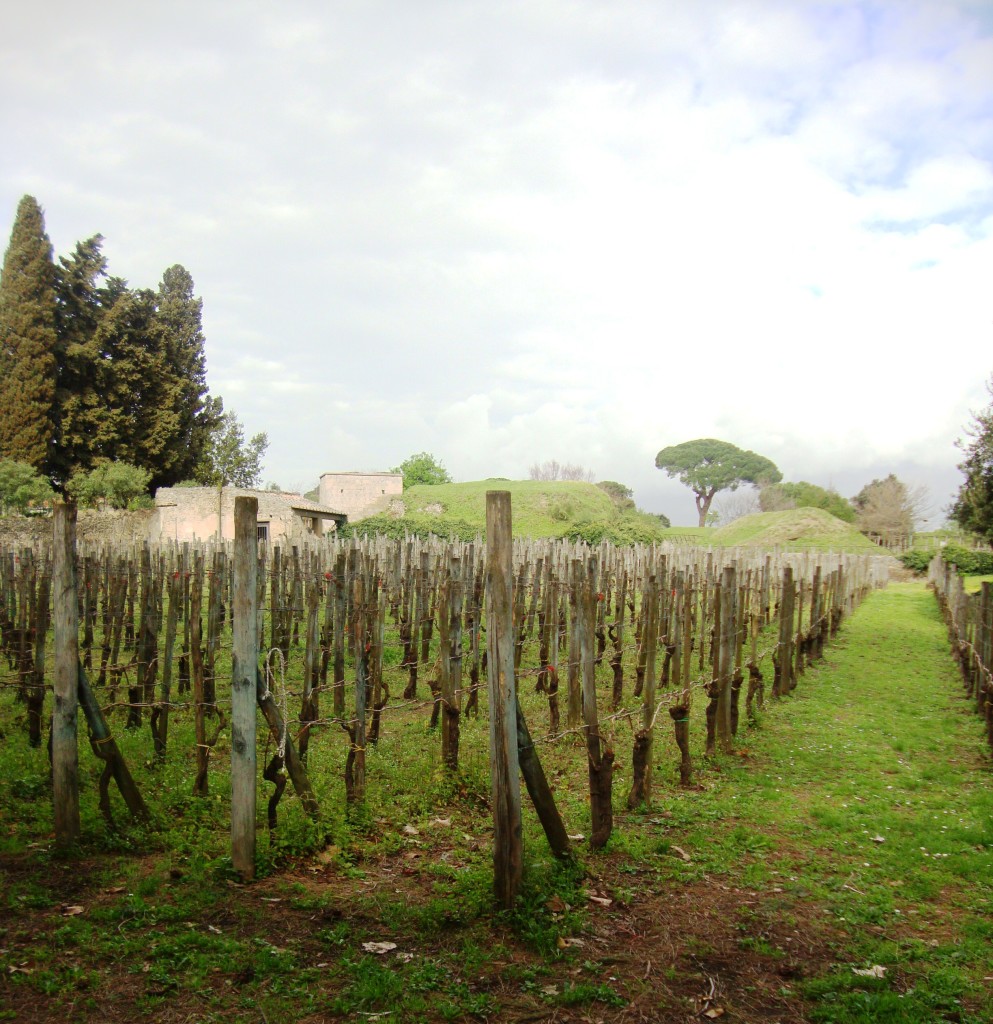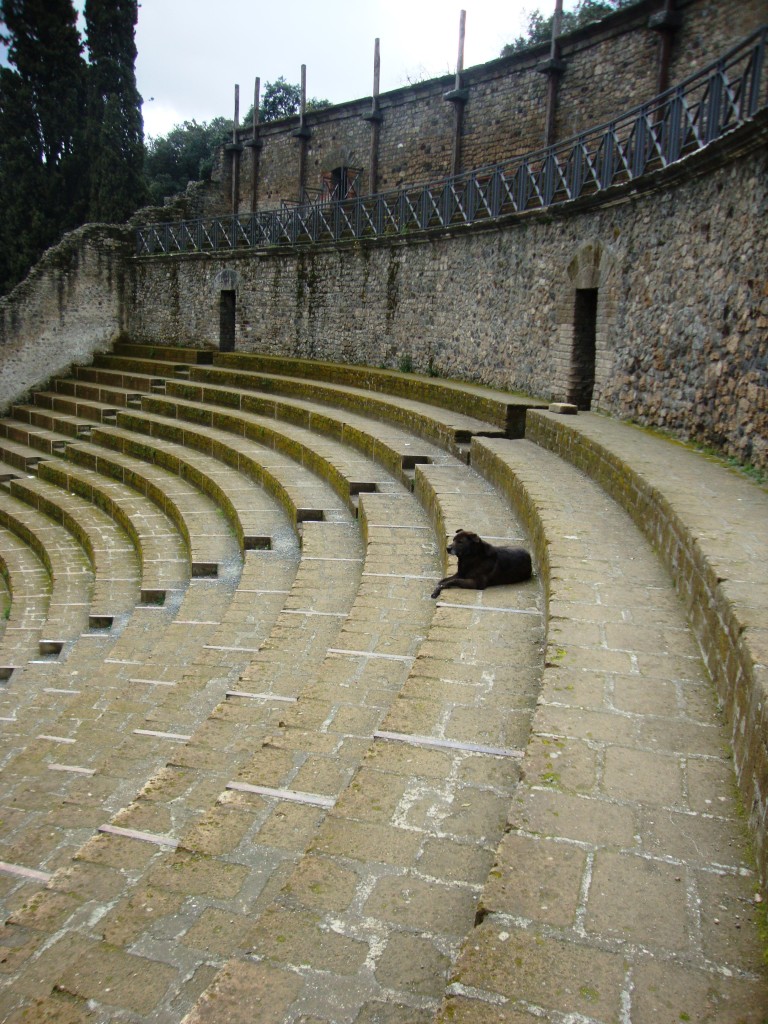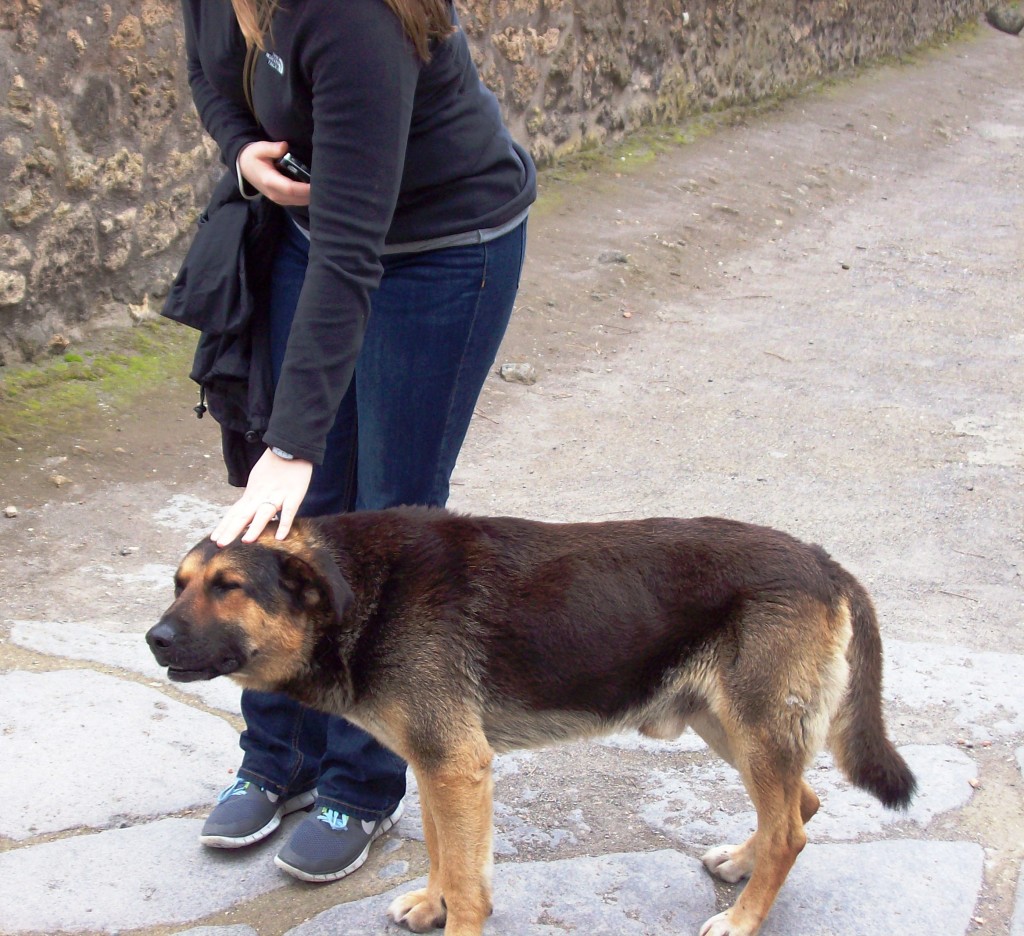 After Pompeii, we decided to see if we could take a look at Mt. Vesivus.  The signs seemed to be pretty well laid out, so we decided to take a trip up the mountain.  What a mistake nightmare.  It took forever to get up the mountain and the roads were super narrow and windy.  I was white-knuckling it the entire way up in our huge van.  By the time we got to the top, we were in a bank of clouds and the walkway to the top had just closed.  Pissed does not being to describe how I felt.  Plus, I now had to drive down the same way I came up.  Worrying that your brakes are going to overheat from use is not fun, and I don't recommend it.  My tip would be to observe Vesuvius from afar, or take a bus up.  You don't need to experience the aggravation and stress I felt driving up the beast.
I can't remember if it was pre- or post-Vesuvius, but we got lost in the ghettos of Naples.  Like super lost to the point where I wasn't sure we'd make it down the narrow, windy, packed alleys of Naples.  Oh, and forget about the GPS or any signs being helpful.  Don't be like me.  Stay on the main highways and avoid driving around in Naples if you can.  I would liken it to getting lost in Camden, NJ.  Something I've also done before and would recommend avoiding.
We ended up having dinner at a mediocre restaurant, because we mistook it for one of the ones the owner recommended.  On our way back to the villa, we stopped at the Bar DiSarno, a bar/gelateria in town, and had some gelato and drinks.  One of the servers was really nice and he gave us all kinds of snacks so we could sit back and relax on the outdoor porch with our drinks.  The price of the drinks was quite reasonable, especially with how strong they were.
The next day, we slept in a little, had a small breakfast and headed into the town of Sorrento to do some relaxed sightseeing and shopping.  Walking around in Sorrento made me wish that we had just splurged and stayed in a hotel there since there were so many little shops, bars and restaurants all within walking distance.  We had lunch at a place called L'Abate, which was hands down the best pizza I had the entire trip. After lunch, we got some gelato at Gelateria Primavera, which was supposed to be the best gelato in Sorrento.  I wasn't that impressed.  I thought that the gelato in Florence was much better, and less expensive.  Afterwards, we did a little bit of shopping and limoncello store hopping. Love me some samples.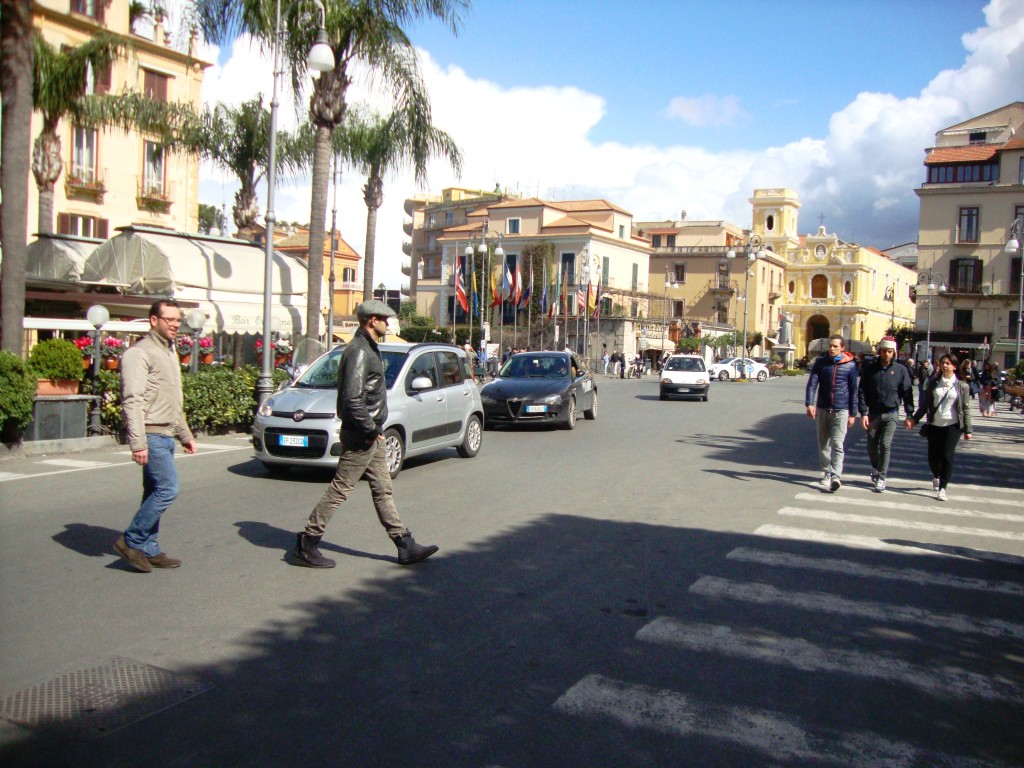 Sorrento is known for their lemons, and now I know why.  They're about the size of a melon; they almost look fake!  While exploring, we also found and old abandoned mill that's almost underneath Sorrento itself.  I was so tempted to go down and explore, but with all of that slippery green stuff on the stairs, I could just see myself falling to my death.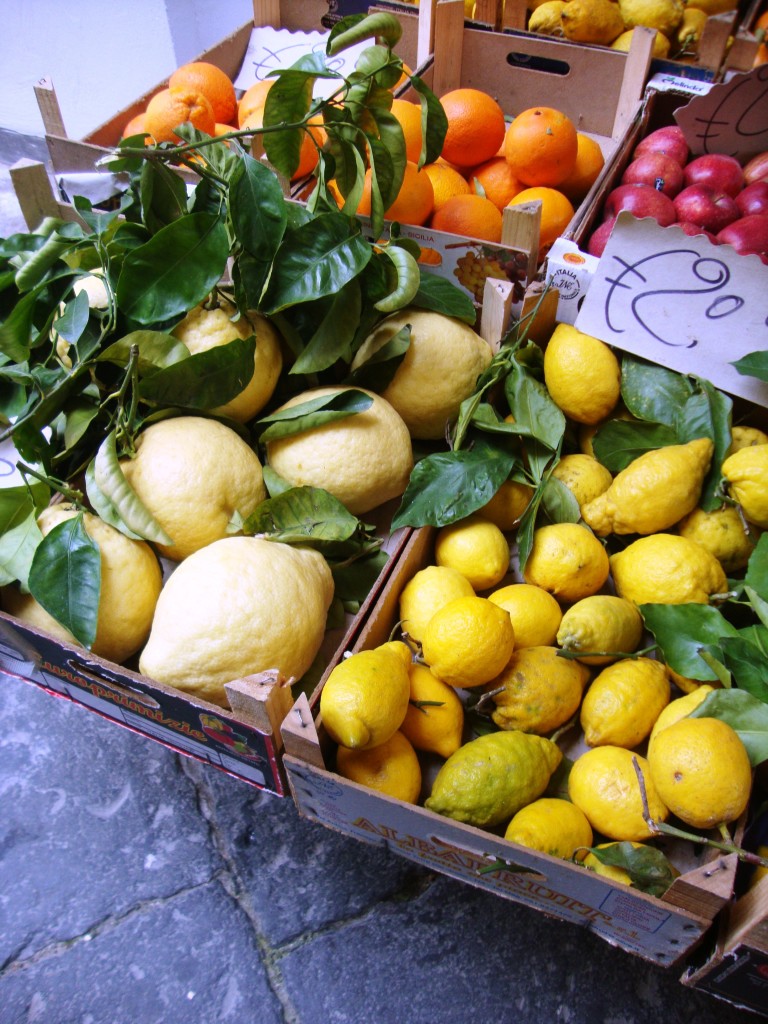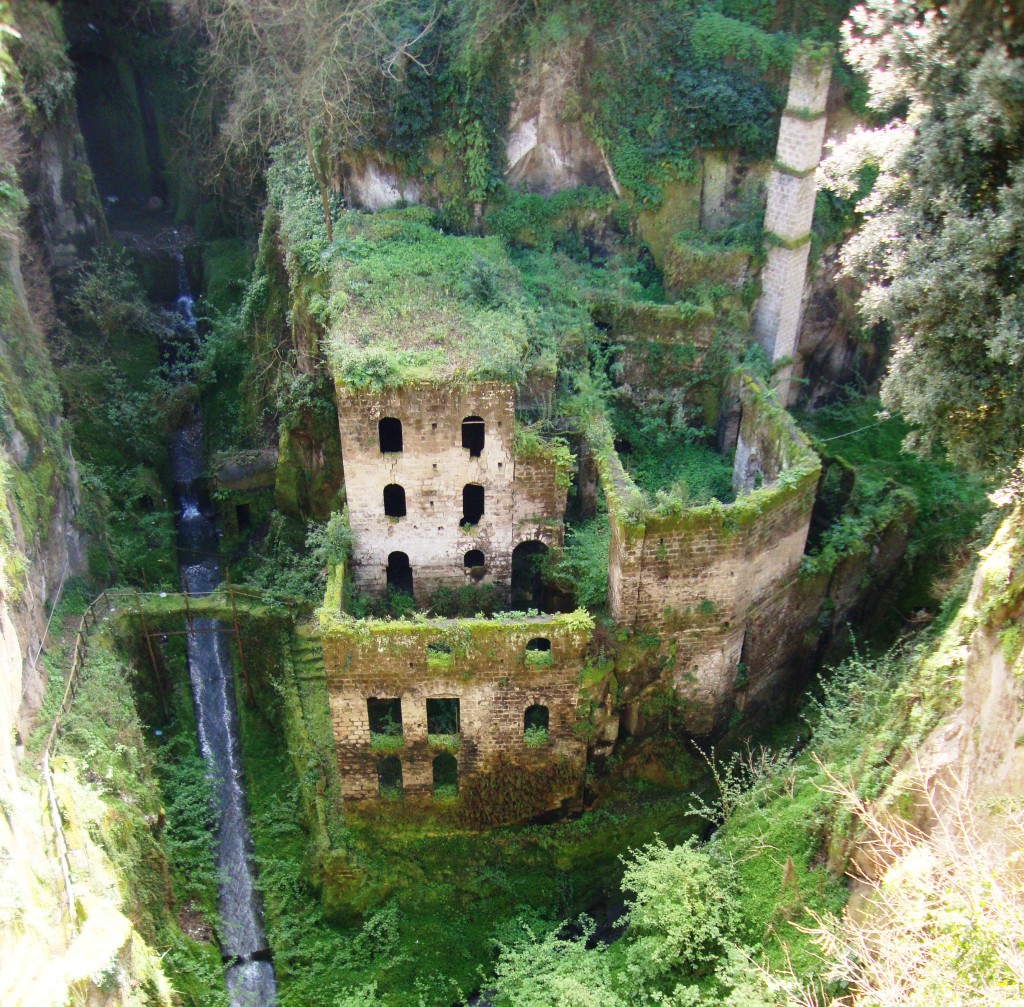 That night, we had dinner plans with some family of the people we were traveling with.  They were only about 15 minutes drive from our villa, and their apartment was phenomenal.  It was huge, and they had quite a spread of food for us.  This was another fabulous meal, and it was really nice to hear about their lives and get to talk about ours with them.  I also got to try out a little bit of my Italian, and I was able to understand a lot of what they said.  The funny part was that the people we were traveling with had never met this part of their family, but they treated all of us like family they see every day.  It was a really great experience, and I think that our trip would have been a lot different if we didn't get to do this part.
The next day, we woke up bright and early, and started our drive back to Rome.  We had only been keeping up with the pope news on our phones, so we knew that a new pope hadn't been selected, but we didn't know much about where they were in the selection process.
Next up, Rome!
Have you been to southern Italy?  What was your favorite part?